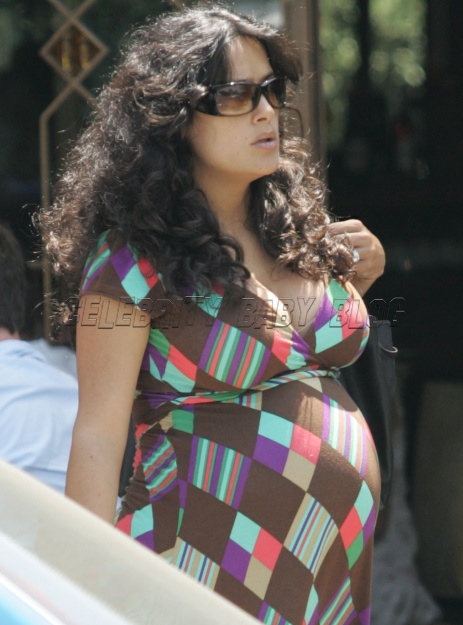 Ugly Betty executive director/actress Salma Hayek, 40, and her fiance, Francois-Henri Pinault, PPR CEO, are expecting their first child together any day now, but the mom-to-be is also focusing on her television show and production/distribution company Ventanazul, with partner Jose Tamez. Ventanazul is a label that is trying to make mainstream English-language films using Latinos.
When asked if she would be moving to Paris, where her fiance resides, following the birth of her child, the Emmy-nominated actress said,
I'm going to stay and run this company. I had to make a choice…Icould just say I will give it all up and be a housewife in Paris. But Isaid "No." I was so lucky because I found myself a man who is a greatbusinessman. And he loves it that I work this hard. He has a lot ofrespect for what I do…He knows how important this is to me. Thisis a mission. We have been working for this all our lives. It's abreakthrough and in my lifetime, I want to see a change.
Source: Los Angeles Times