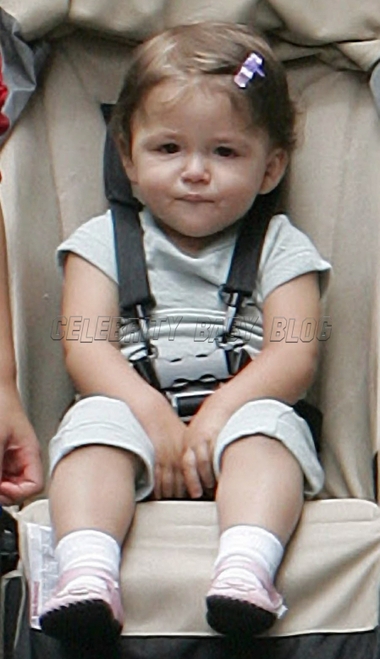 Since she hasn't mastered speech yet, Isabella Damon, 13 months,communicates by crowing, according to dad Matt. TheBourne Ultimatum star says his daughter constantly crows and laughs,which makes it a tad difficult for him to understand her at times.
Well, right now, she kind of sounds like a crow. She kind of goes like [makes funny crow caw sound twice].Like that. And she points at things. And this morning, like she pointedat the ceiling, and there was nothing on the ceiling. And she just went[makes crow sound] like that. And I was like, 'Well, that's theceiling.' And she went [he does a silly laugh]. And I was like, 'I don'tknow what's funny about that.'

So I'm trying to figure out what's goingon in her head. Sometimes she just has these things that I just have noidea what she's thinking. So I'm working on that.
Source: Teen Hollywood