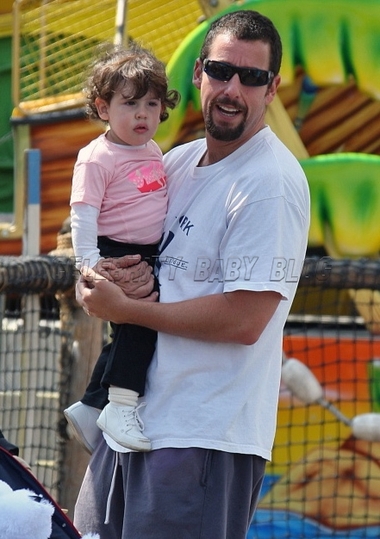 Actor Adam Sandler views things differently since becoming a parent to daughter Sadie Madison, 16 months, and he wants to be there for her. The 41-year-old revealed at the CelEBration at the Pier on September 29th that,
I want to live longer now and make sure I'm around for the kid. That's number one.
Mom is Adam's wife, Jackie Titone Sandler.
Source: OK! Magazine