Blake Lively and Ryan Reynolds's daughter is a genetic lottery winner no matter which parent she takes after.
But according to her mom, the 4-month-old already looks just like famous father.
While there's no photographic evidence yet, the Age of Adaline star, 27, went on Live! With Kelly and Michael on Tuesday, and told the hosts that baby James "looks like her daddy," joking that she "wants a maternity test."
This confirms reports from Lively's Age of Adaline director, Lee Toland Krieger, who recently told reporters, "I haven't met baby James, [but] I saw a picture — not surprisingly, the picture I saw was disturbing in how beautiful she was."
The actress also told Strahan and Ripa about how her life has changed since giving birth in December.
"Well this, first of all, has changed," she said while gesturing to her chest.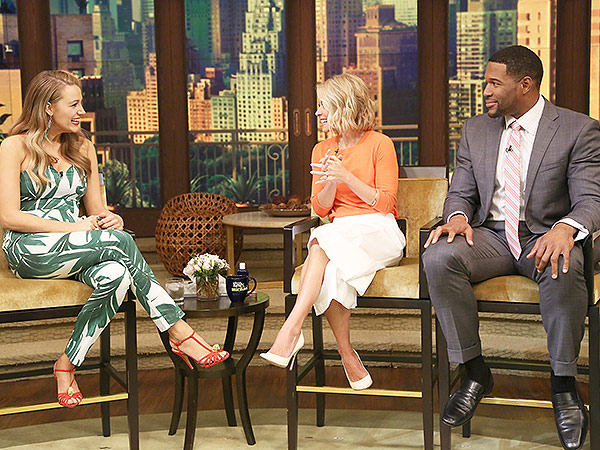 David Russell / ABC Home Ent and TV Distribution