We tried it: GB Qbit Travel Stroller
Who tried it: Rennie Dyball, Senior Editor
Why she did it: Anything that promises to make travel with a toddler easier is worth a shot.
Pros: Now that my baby has morphed into a headstrong 2-year-old, my travel needs have changed. I greatly miss using a carrier, but with a 28-lb. toddler, it's no longer the easiest option for me while schlepping around an airport.
So it's time for a travel stroller, and the GB Qbit has many selling points for families on the go. It has the simplest fold/unfold I've seen in a travel stroller (two buttons on the handle push in and to the side to fold, then a one-handed lock; undo the lock and then a flick of the wrist pops it back open).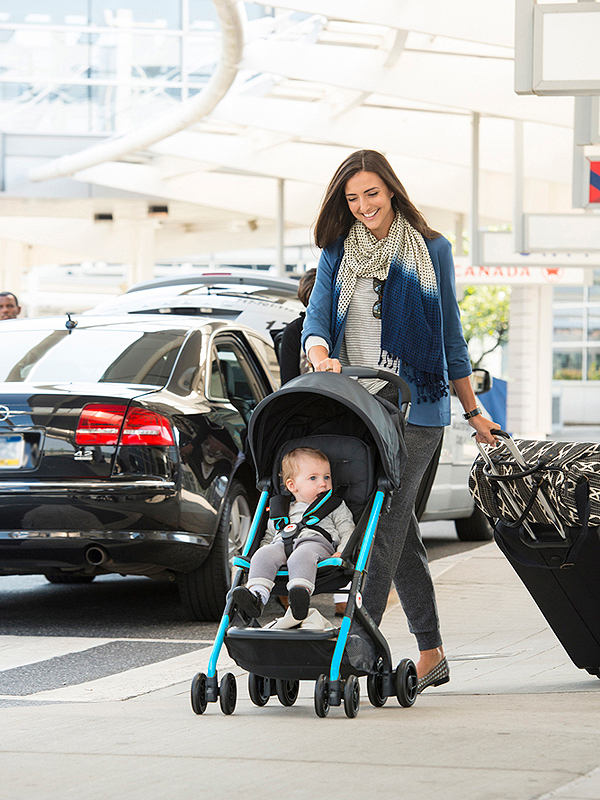 Courtesy GB