Jessica Biel's due date is rapidly approaching, but she's not letting her bump slow her down!
The mom-to-be, 33, who's expecting her first child with husband Justin Timberlake any day now, stepped out for a birthday party at Moonlight Rollaway in Glendale, California, on Friday.
Biel paired casual white pants with a matching cardigan and grey t-shirt, opting for comfy, strappy sandals. The actress brought a beautiful spring flower arrangement and toted a water bottle to the roller rink party.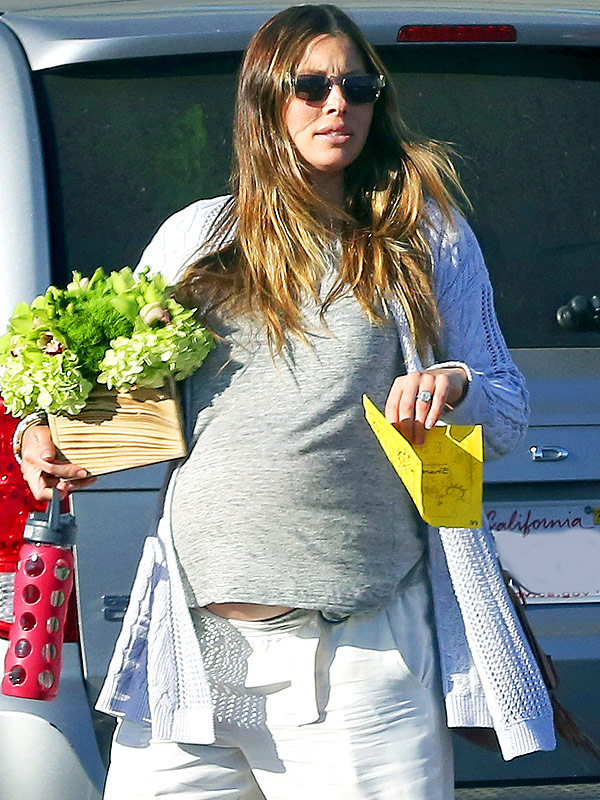 INF