Zoë Saldana had a lot more than just getting into character on her plate while filming Star Trek Beyond last summer: Her and her husband Marco Perego-Saldana's twins Cy Aridio and Bowie Ezio were just 6 months old when she started filming.
"The first week back at work, I think I cried every day in my trailer," she tells PEOPLE exclusively. "But I remember as soon as they would tell me 'We're ready for you on set,' I would still skip to set. I love what I do."
The 38-year-old actress acknowledges that she's not the only one struggling with being separated.
"You do need to rest, you do need to have a moment to yourself, but right now this is my life as I know it. They're 20 months old, and they're starting to feel my absence," she says.
"They still don't really have an accurate concept of time, but they're becoming a little anxious. And that's when you ask people, you ask a therapist 'Is this normal?' You read books, you go on Google … But I always explain to them that I come and I go, but Mama has to work."
She adds, "I also make sure that they see me happy when they come visit me at work — they need me to lead by example."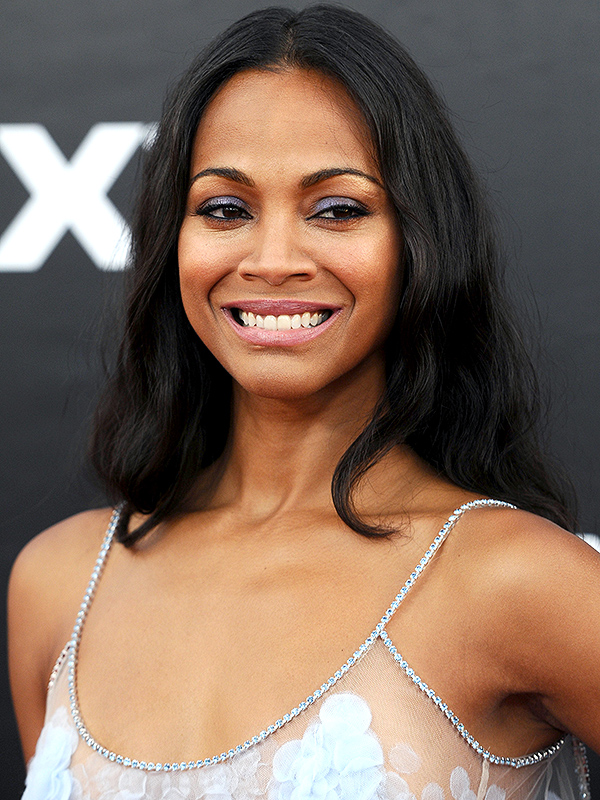 Araya Diaz/WireImage<