Bellies up!
Dad-to-be Brandon Jenner isn't letting Leah carry all the load — he's bumping up his game right alongside his wife.
"He thinks he's funny," the expectant singer captioned a fun photo of the two showing off their respective bumps.
While Leah, 32, showcases her growing belly in a summery white dress and jean jacket, her husband did his best to accentuate his newest assets in a gray hoodie.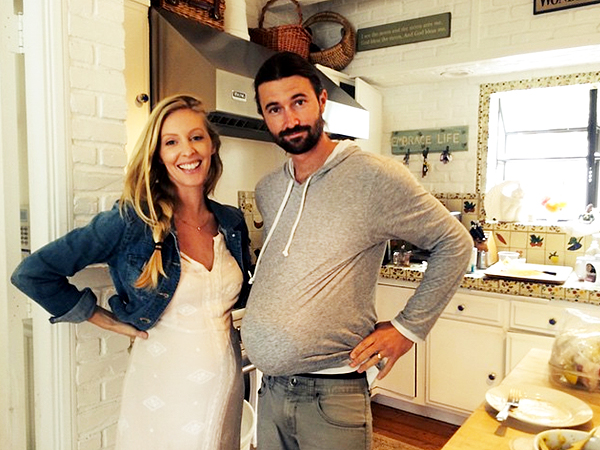 Courtesy Leah Jenner