Jana Kramer is pregnant!
The 31-year-old country singer/songwriter, whose latest single is "I Got the Boy," is also known for her hits "Love" and "Why Ya Wanna." Her new album, thirty one, will be released on Oct. 9 and features 11 tracks, six of which Kramer co-wrote. Check out "Said No One Ever," streaming now here.
Before moving to Nashville, where she lives with her husband, former NFL tight end Michael Caussin, and their three dogs, Kramer was an actress, playing Alex on One Tree Hill and guest-starring on Friday Night Lights, Entourage and 90210.
The couple wed in Charlottesville, Virginia, in May and are now expecting their first child — a baby girl! — in February.
Kramer can be found on Instagram, Facebook and Twitter @kramergirl.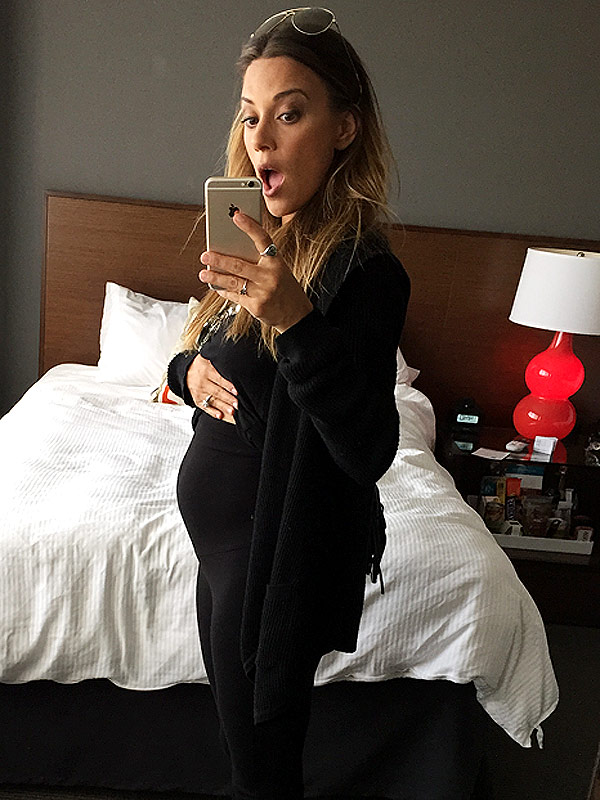 It's official: I'm wearing pregnancy leggings – Courtesy Jana Kramer