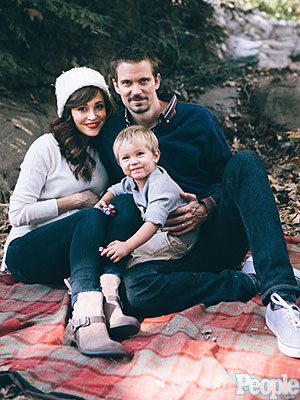 Caroline Lee/Woodnote Photography
It's been a photo-filled pregnancy for Autumn Reeser.
Since revealing she was pregnant — and expecting a second son — the actress, 33, has been documenting the experience on her website, Move Lifestyle.
With the countdown on until the Reeser's baby boy makes his big debut — she's due Sunday — the mom-to-be and her husband Jesse Warren posed with 2½-year-old son Finneus James for one last photo session as a family of three.
In addition to sharing the snapshots, Reeser — who's recently had roles on Last Resort, Necessary Roughness and Hawaii Five-0 — is opening up to PEOPLE about everything from her final days of pregnancy and baby's name to her favorite products and whether or not Finn is ready to be a big brother.