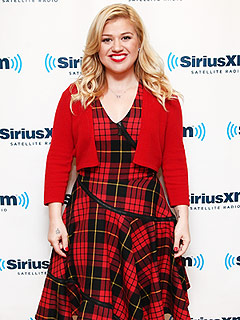 Taylor Hill/Getty
For expectant Kelly Clarkson, morning sickness is a cruel term.
"I don't know why they call it morning sickness, that's my big joke right now," she tells Savannah Guthrie on Today Tuesday. "It's like all day and all night."
Clarkson, who was on the show promoting her new Christmas album, Wrapped in Red, couldn't bother pretending when Guthrie asked the singer if she's feeling well.
"Nope," she said with a laugh.
"But I am super-excited about being pregnant," she added a few moments later. "I'm just looking forward to the second trimester."
Read More