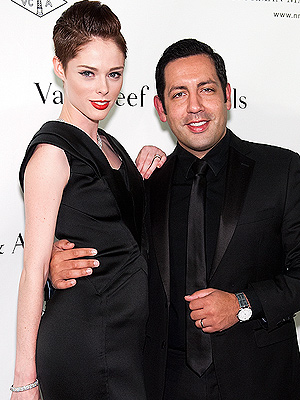 D Dipasupil/FilmMagic
She's about to release her first book, Study of Pose, but Coco Rocha has another debut on the way.
The model and her husband, artist James Conran, are expecting a baby, she announced Monday on social media.
"We are absolutely thrilled and elated to announce that after four years of marriage we are expanding our family and expecting our first child spring of 2015!" she captioned a video posted to Instagram.
There's no hint yet on whether it will be a boy or girl, but we do know what Rocha's mom Rocky wants her future grandchild to call her — and it's not Grandma.
"They have to call her by her first name," Rocha, 26, told PEOPLE this past summer. "I think this is a new thing, women not wanting to be called grandma."
Read More