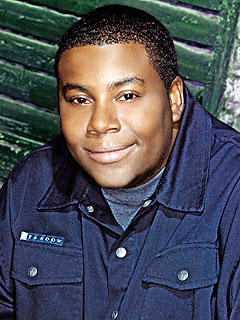 Mary Ellen Matthews/NBC
It's a good thing Kenan Thompson is used to pulling the late shift: the funny guy is going to be a dad!
The Saturday Night Live star and his wife Christina Evangeline are expecting their first child — a daughter — in late June.
"I'm about to be a daddy. Papa Kenan! I am terrified. I don't know what to do with babies. I plan to be at the casino when she's giving birth, like old schoolin' it," Thompson, 35, joked Friday on Late Night with Seth Meyers.
Even accompanying his wife to routine prenatal checkups is enough to scare this father-to-be.
"That's what's freaking me out the most. A guy's doctor visit is straightforward — just a little cough, a little touch here, a little ear, nose and throat. But women, that's an intricate situation. You go through a lot — I applaud you," Thompson says. "It's weird to see somebody treat your lady like that!"
Read More