Marisa Miller is baring it all for a cause close to her heart.
The mom-to-be — who previously posed nude while pregnant with son Gavin Lee, now 2  — is stripping down to show her support for animals in captivity as part of PETA's new campaign, SeaWorldofHurt.
"I've always been an animal lover and I do a lot with ocean conservation," the model, 36, tells PEOPLE exclusively.
"I always see dolphins when I surf, but I didn't have the knowledge about how they are acquired. When Blackfish came out, I saw it and I was so upset."
For the ad, Miller shows off her baby belly while lying naked in a bathtub, mimicking the world of captured killer whales, who are confined to living in small enclosures.
"Even the tanks they do their ridiculous tricks in are way bigger than where they actually sleep," she explains. "They're completely confined. That's why they have all these dental problems, because they are chewing on metal and concrete — they can't even move."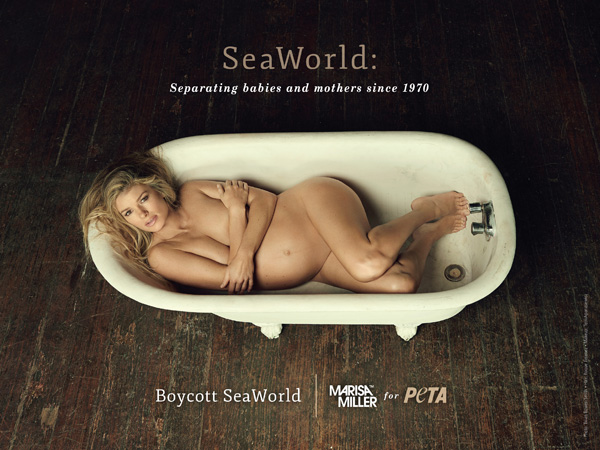 Courtesy PETA