Could Cruz Beckham be the next Justin Bieber?
The 11-year-old is once again showing off some impressive pipes in an Instagram clip, posted this week by his proud poppa, David Beckham.
"Look at my little man go," the former soccer star wrote. "Ridiculously cute and the enjoyment in his face whilst doing it just makes us smile."
The second youngest member of the Beckham clan performed his rendition of "the cup song," made famous by Anna Kendrick in the movie Pitch Perfect.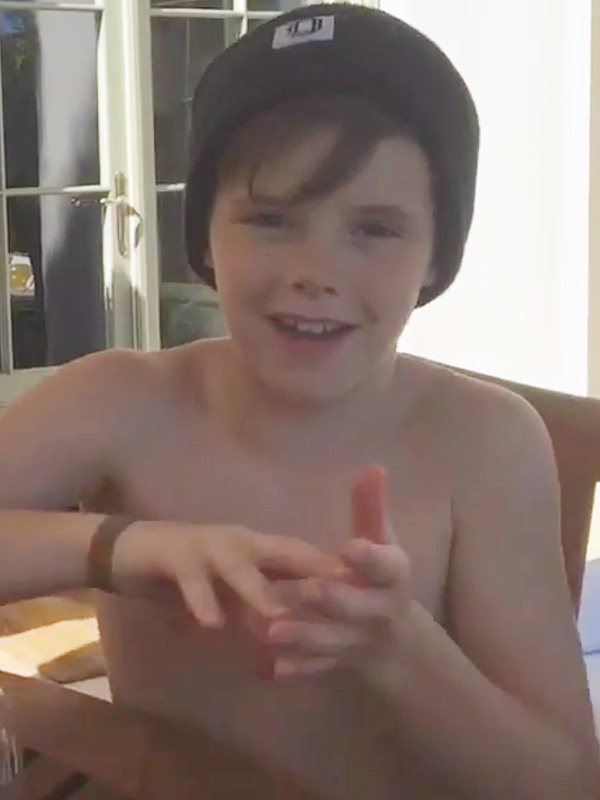 Source Instagram