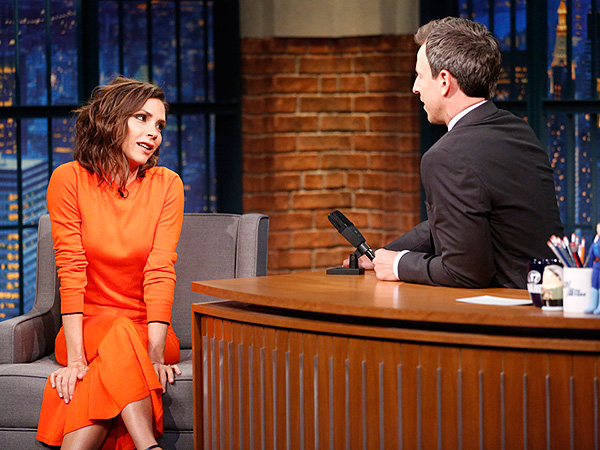 Lloyd Bishop/NBC/Getty
Sounds like at least two of Victoria Beckham's kids "Wannabe" like their mom!
On Monday, the fashion designer sat down with Seth Meyers to talk about how her daughter and youngest son seem to take after her in a couple of key skill areas.
"She's a little tomboy, playing in the garden with her brothers, playing football — and [husband David Beckham] as well," the mom of four, 42, shared of her youngest child and only daughter Harper Seven, 5.
"She's also very girly, so she loves to play with makeup," adds Beckham, who herself has been busy taking part in New York Fashion Week and whose own limited edition Estée Lauder makeup line launched Tuesday in N.Y.C.
"She has been able to run in a pair of high heels for a long time. So proud. So proud."