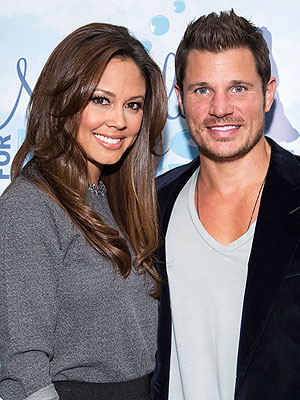 Vincent Sandoval/FilmMagic
The soundtrack of Nick Lachey's life just got even sweeter.
The singer welcomed his second child with wife Vanessa on Monday, Jan. 5, the new mama announced on her website.
Daughter Brooklyn Elisabeth Lachey — who was born at 5:17 p.m., weighing 7 lbs., 15 oz. and measuring 21 inches long — joins big brother Camden John, 2.
"I have been dreaming of this moment for as long as I can remember, the day I was going to meet my little girl. A friend recently told me how magical today was going to be because it's the day I would meet my best friend," Vanessa writes.