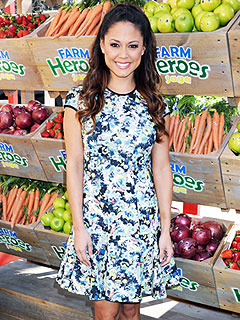 Landov
Vanessa Lachey has one smart cookie on her hands.
The Dads star's 19-month-old son, Camden John, is quickly learning to communicate with his parents and says more than just a few words.
"He says, 'Avocado please, yogurt please, strawberries please, down please,' or, 'Come here,' which means pick me up, 'Love me, hug me, kiss me,' — that's his favorite thing," Lachey, 33, told PEOPLE at the mobile launch of Farm Heroes Sagain New York City.
"He likes to learn, he's so good. His verbal level to me is beyond what I've expected and he doesn't get aggressive."
But his language skills aren't the only thing he's mastering.
Read More