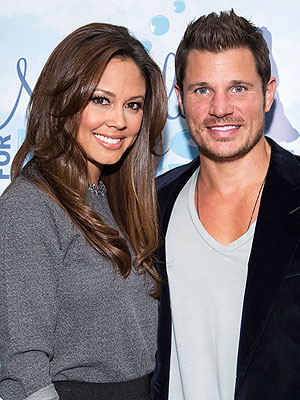 Vincent Sandoval/FilmMagic
Vanessa Lachey has already bounced back after giving birth to her baby girl in January.
But exactly how much she's shed since becoming a mom of two is still a mystery — even to Lachey.
"I don't even know my size right now, honestly," she tells PEOPLE while promoting her partnership with March of Dimes. "I did the fitting for [this interview] and I was like, 'Just have everything from [size] 4 to 10.' I really don't know!"
Her ability to focus on her family of four — including son Camden John, 2 — can be credited to Lachey's amazing support system, starting with husband Nick.
"It's more about the perspective that I have as a woman and a mother and a wife and how I feel it's not about, 'Gosh, I need to get back to a certain size' or 'I need to be a certain way,' " she explains. "I feel good and, thankfully, from my husband and my family and friends surrounding me, I feel beautiful."
Read More