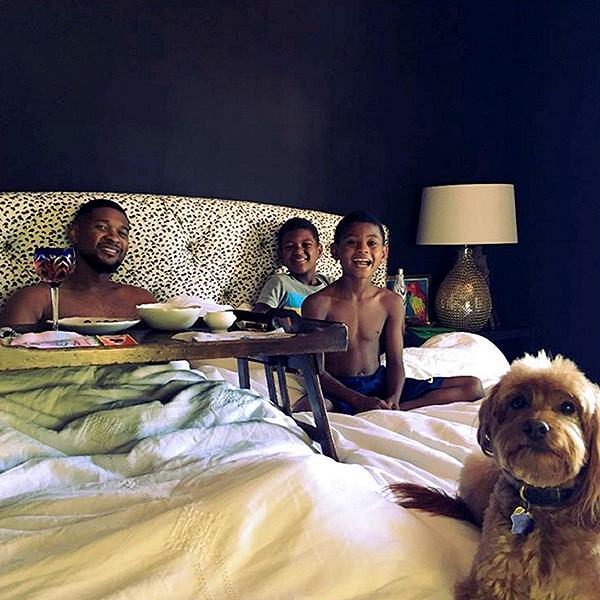 Source: Usher/Instagram
Usher is known for his career as a dancer, an actor, a coach and a Grammy-winning singer — someone who has been a household name for almost two decades now, since his 1997 album My Way took over the charts.
But his favorite role is still doting dad.
Shortly after wrapping his new movie Hands of Stone, the 37-year-old star took a breather to "focus on my kids and personal things," he tells PEOPLE exclusively.