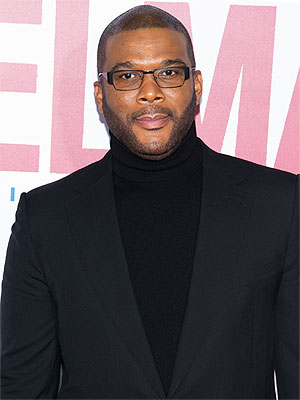 Mark Sagliocco/FilmMagic
Tyler Perry has played his fair share of challenging roles — including a female — but his latest project could be his hardest yet.
The actor and director, 45, welcomed son Aman Tyler, with girlfriend Gelila Bekele in November, and the first-time father is still settling into life with his baby boy.
"It's been two weeks today. It's been surreal, incredible, moving," Perry told PEOPLE at the N.Y.C. premiere of Selma, produced by his good friend and colleague, Oprah Winfrey, on Sunday.
He adds, "I see my face in him every day and it's pretty wonderful."
And while he's still learning the ropes of parenthood, there's one thing Perry is already confident he won't do: use his award-winning directorial skills on his son.