Ever since he became a father, Ty Murray has been telling PEOPLE that he doesn't want son Kase Townes to one day follow in his dangerous footsteps as a professional bull rider.
Now 3 years old, Kase appears to have his own opinion on the matter — at least when it comes to the attire involved.
"This morning, Kase's mom put a pair of sweatpants and a t-shirt on him and he said to me, 'Daddy, let's get all cowboy'd up,' " Murray tells PEOPLE with a laugh.
"I don't know where he comes up with this stuff! I've never pushed being a cowboy at all. I don't even know where he came up with that word."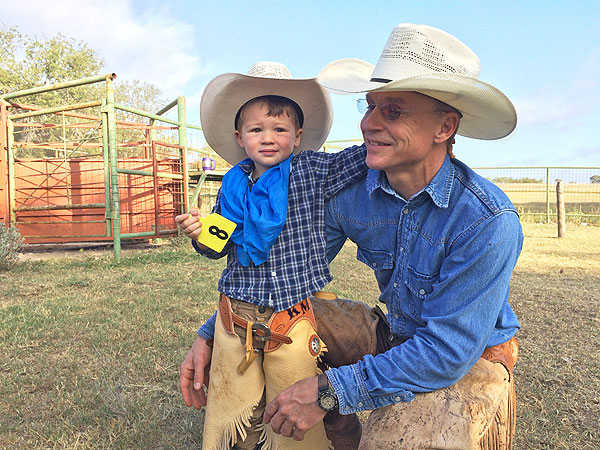 Courtesy Ty Murray