Daddy's mini musicians!
Proud father Travis Barker brought along two very special guests to Monday's Grammy Awards: son Landon Asher, 12, and daughter Alabama Luella, 10.
While speaking to E! News' Giuliana Rancic, the rocker's son said he was looking forward to seeing The Weekend, Kendrick Lamar and Justin Bieber while Alabama admitted to being a big Lady Gaga fan.
"When they were really young, I had them both playing drums. I basically told them, at any point, if someone puts sticks in your hands because you're my kids, you got to know what to do with them," Barker joked of his children's musical talents.
"So that started him on drums and she can still play, but she prefers the piano and singing."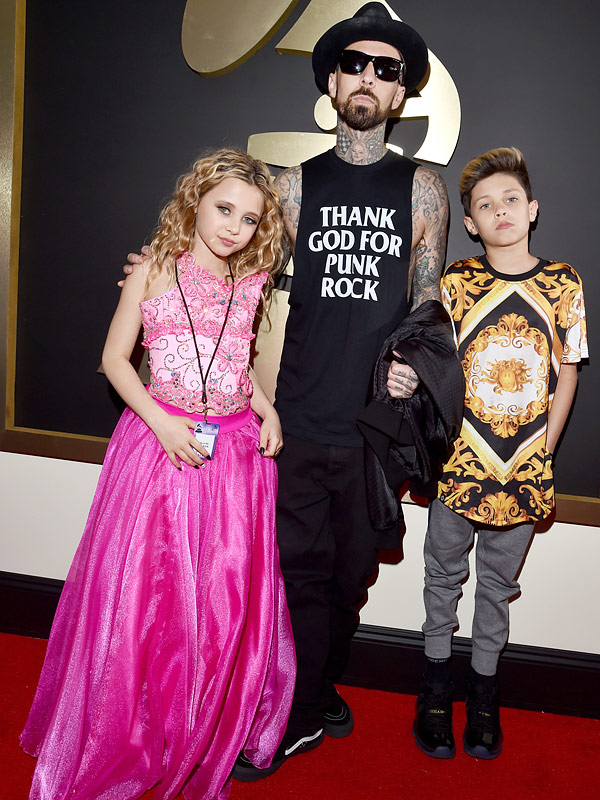 Lester Cohen/WireImage