A picture is worth a thousand words — or in Torrey Smith's case, just two!
The Baltimore Ravens wide receiver posted a photo to his Instagram account on Monday of he and his wife Chanel showing off their spaghetti dinner — and a special announcement.
Wedged in between the dining duo is a bottle of sauce that — with the help of an added sign — reveals, "We're Prego."
"Can't believe she got me to take this pic … but it's a blessing so I'm with it," Smith, 24, writes.
Smith and his wife, a schoolteacher, were married in July.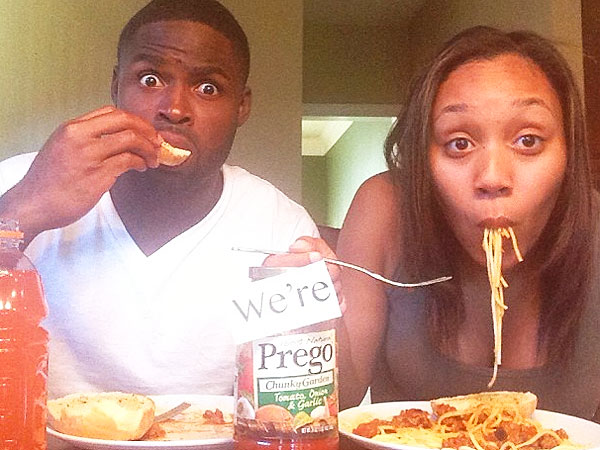 Courtesy of Torrey Smith
— Anya Leon