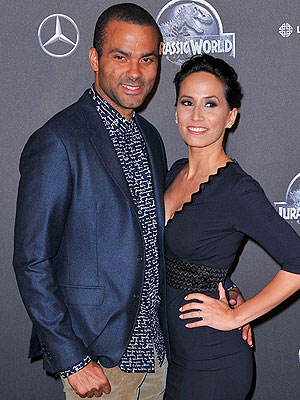 Kristy Sparow/WireImage
It'll be another son for NBA All-Star Tony Parker!
The San Antonio Spurs player announced on his French radio show Monday evening that he and wife Axelle Francine are expecting their second child together, a boy to be named Liam.
The couple are already parents to 21-month-old son Josh.
"Before starting, I have some news to announce," Parker, 33, told listeners. "My wife is pregnant and our first son Josh is going to have a little brother. It's due to happen in July."
Parker also posted the news on Twitter alongside family and baby emojis.