Double the snuggles!
New mom Tig Notaro took to Twitter and Facebook on Monday to share the first up-close photo of her twin sons Max and Finn, who were born via a surrogate to Notaro and wife Stephanie Allynne on June 26.
The snap shows the comedian, 45, relaxing on a bed, one son flanking either side of her. She cuddles one baby on the left, while gazing down lovingly at her other son to her right.
"This is my life," writes Notaro, whose mastectomy scars from her battle with bilateral breast cancer can be seen in the picture.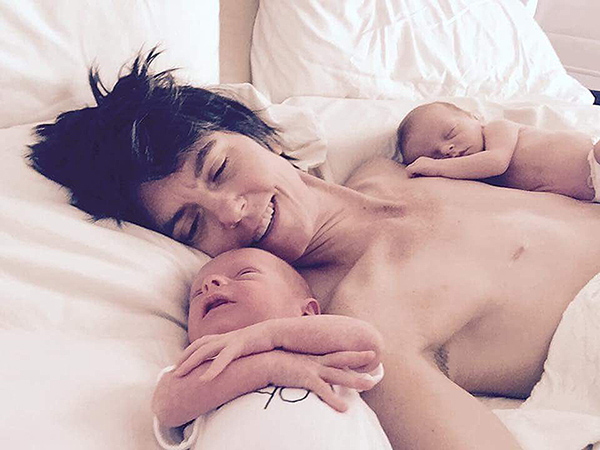 Tig Notaro/Twitter