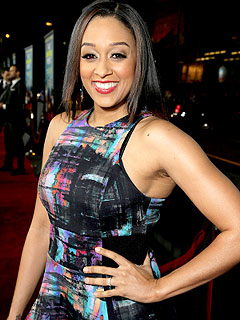 Eric Charbonneau/Invision for Focus Features/AP
For Tia Mowry-Hardrict, it was worth the wait.
But for the record, the actress was starting to wonder — not that she was counting — but it had been two and a half years.
And then it happened. The Instant Mom star's son, Cree Taylor, said those three little words that every mother longs to hear (and no, they were not "I want Daddy!" after a 3 a.m. nightmare).
"He just told me for the first time, 'I love you!'" the 35-year-old told PEOPLE while attending the Los Angeles Premiere of That Awkward Moment.
"I gasped when he said it because I'm always saying, 'I love you, Cree! I love you, Cree!' I'm not expecting to hear anything back, and he goes, 'I love you.' And I was like, 'Aww!'"
Read More