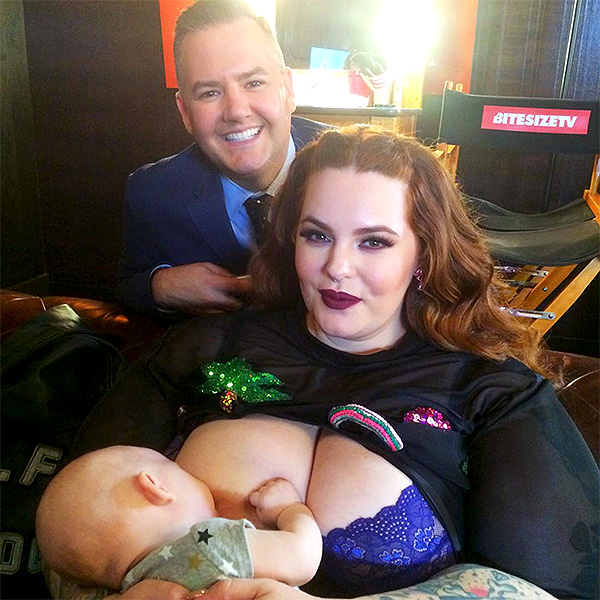 Source: Tess Holliday/Instagram
A mama's gotta do what a mama's gotta do!
On Thursday, model Tess Holliday shared another photo of herself multitasking by breastfeeding her son Bowie Juniper, 3 months on Tuesday, during her working hours.
The sweet snap shows Holliday, 31, glammed up from her clothes to her hair and makeup, sporting a sexy cobalt blue bra and nursing baby Bowie.
"@helloross keeping me company while I nurse Bowie after taping @hollywoodtodaylive this morning," the mom of two wrote alongside the photo, adding the inspirational hashtags, "#normalizebreastfeeding," #effyourbeautystandards" and  "#freethenipple."