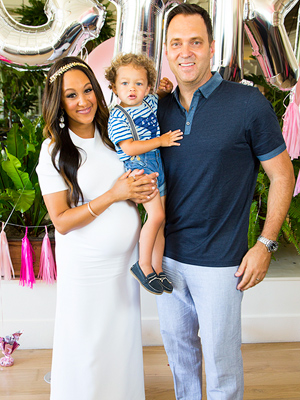 Chelsea Lauren/WireImage
Tamera Mowry-Housley didn't have to search through any baby books to find a name for her daughter, Ariah Talea.
The actress and co-host of The Real had already made up her mind — long before she was even pregnant.
"I had always known that I wanted Aden to be my son's name, and since Adam [Housley] began with an A as well, I wanted to keep our family tradition alive of starting my children's names with the same letter," the new mom of two writes on her website.
"So it worked out that before Adam and I were even married, we stumbled across a shop named Araya. I stopped and immediately told him I loved the name and wanted that to be my future daughter's name."
Although the couple did consider other choices — including Arriana and Aliana — they kept coming back to the same name. But Mowry-Housley wasn't completely sold on the spelling: She wanted to change it to help with people's pronunciation of the moniker.