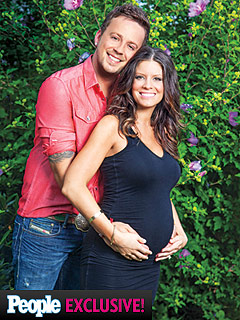 Erin Patrice O'Brien
The littlest member of Love and Theft has arrived.
Stephen Barker Liles and fiancée Jenna Kennedy welcomed their first child, son Jett Barker Liles, on Monday, Dec. 2, the musician confirms to Country Weekly.
Arriving at 8:40 a.m. in Nashville, Jett — whom Liles says has his nose and Kennedy's lips — weighed in at 7 lbs., 7 oz. and measures 20.5 inches long.
"It was the greatest rush I have ever experienced," Liles, 29, says, adding that his fiancée was "calm and collected" during the delivery.
"Jenna and I are so thrilled to be parents. It's the best thing that has happened to us. We can't wait to take him home and for the whole world to meet him!"
Read More