Nicole Polizzi has certainly come a long way since her days as Jersey Shore's resident meatball, Snooki.
Polizzi, 28, stopped by SiriusXM's Wake Up! With Taylor podcast Wednesday and opened up about how she got her act together after she found out she was pregnant with her son Lorenzo Dominic, now 3.
"I always wanted to have kids but I wanted to wait till like, I don't know, 27. But I got pregnant at 24 — so I was like: 'S—, I'm not ready, what am I going to do? I don't even know how to hold a baby. I hate kids!' " the reality star explained. "I wasn't ready to make that transition."
"[People] were like: 'Do you want to hold my baby?' I was like: 'No, I'm drinking a beer, go away,' " joked Polizzi, now mom to both Lorenzo and her daughter Giovanna Marie, 17 months.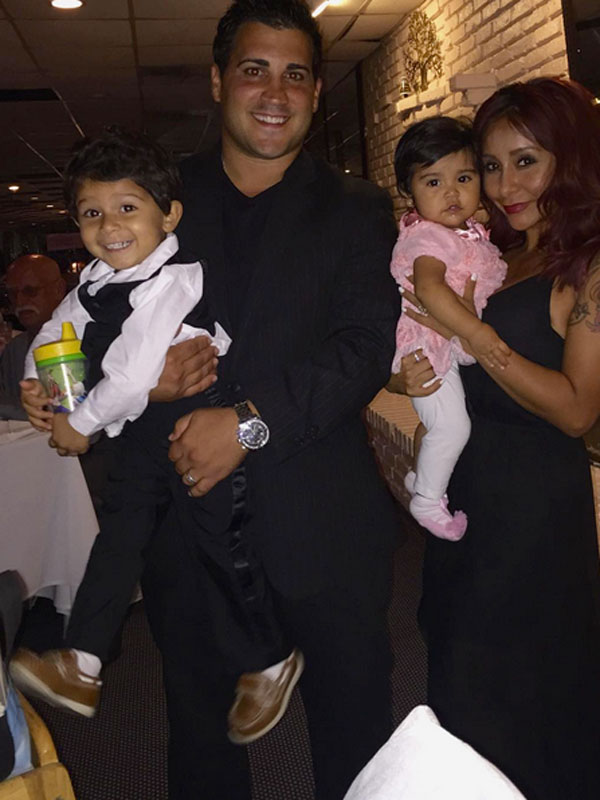 Courtesy Nicole Polizzi