Simon Cowell may have finally met his match: a dirty diaper.
Although the first-time father welcomed son Eric Philip on Valentine's Day in 2014, he admits that he has yet to tackle that aspect of daddy duty.
"I still haven't changed a nappy, but I love being a dad," Cowell, 55, tells Hello! magazine of his 15-month-old baby boy.
"I never expected to be a father, but I love it. Eric makes me laugh. He and I communicate very well because we basically like the same things — Scooby Doo, Disney movies, laughing at the dogs."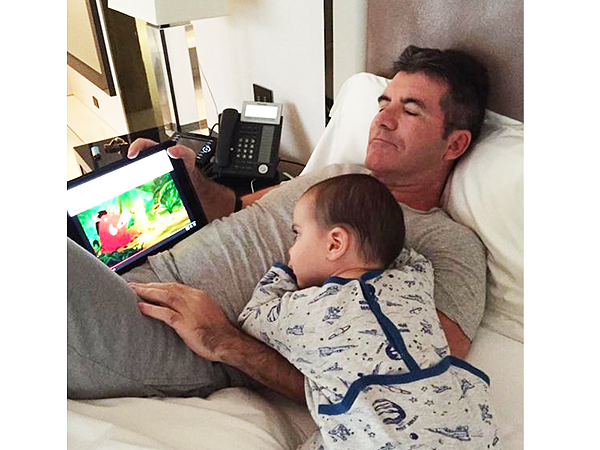 Courtesy Simon Cowell