He once welcomed her to Hollywood and now Simon Cowell is congratulating Kelly Clarkson on her arrival to parenthood.
"I'm slightly ahead of her, yes," Cowell, who's expecting his first child with Lauren Silverman, told PEOPLE during Jaguar's introduction of the new F-type coupe in Playa Vista, Calif. on Tuesday..
"I'm happy for her because she's a great girl. Some of these contestants on [American Idol] can change a bit over the years, [but] she's a really nice person and she remembers how the show gave her a break."
Despite his well-wishes, Cowell, 54, admits it was his own news of becoming a father that caught him off guard.
"Come on, I would have never ever expected it, but it's happened and I'm embracing it now," he says.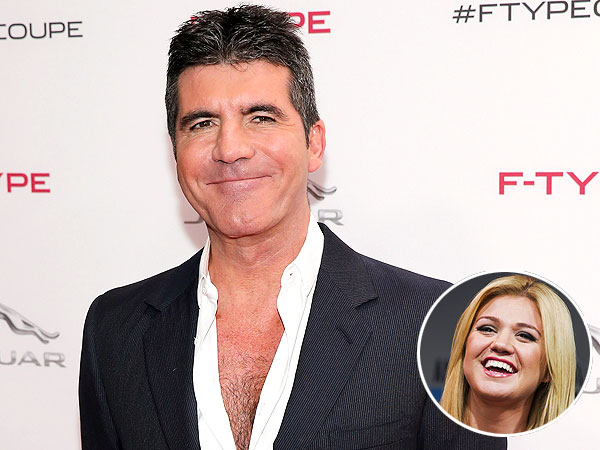 Neilson Barnard/Getty. Inset: Charles Sykes/Invisi