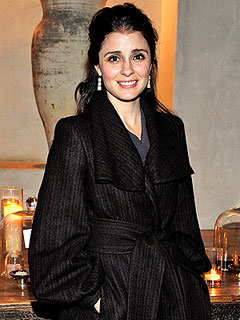 Donato Sardella/Getty
At 10 months old, Shiri Appleby's daughter Natalie Bouader is already a bonafide foodie.
But that's no surprise considering the baby girl's father is Jon Shook, eclectic chef and owner of Los Angeles eatery, Animal.
"She eats everything, as you can imagine," the Girls actress, 35, told PEOPLE at the Barneys New York cocktail party celebrating designer Irene Neuwirth on Tuesday.
"If she's sitting at the table eating her baby food, but you have your own food, she goes 'Eee! Eee!' until you give her what you're eating!"
All that food tasting may explain how Natalie has already developed a palate that would put most adults to shame.
Read More