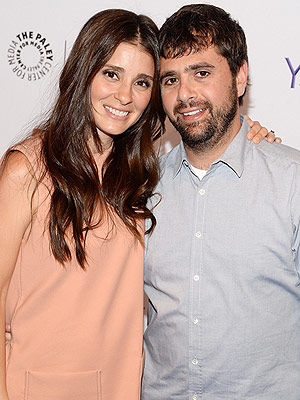 Michael Kovac/Getty
It's not unreal — Shiri Appleby is pregnant again!
The actress is expecting her second child with her fiancé, chef Jon Shook, she announced Monday on Twitter.
"…and then there were four," Appleby — sporting quite the baby bump — captioned a photo of her family.
The star of Lifetime's UnREAL and her beau, the co-owner of L.A. restaurants Animal, Son of a Gun and Trois Mec, are already parents to 2-year-old daughter Natalie Bouader.
"I'm having the time of my life. Being a mom has just really changed me and opened me up a lot," Appleby told PEOPLE shortly after her daughter's birth. "I've never been so happy and grateful for things."
A few years in to raising her daughter, the actress found herself seeing her own childhood in a new light.
Read More