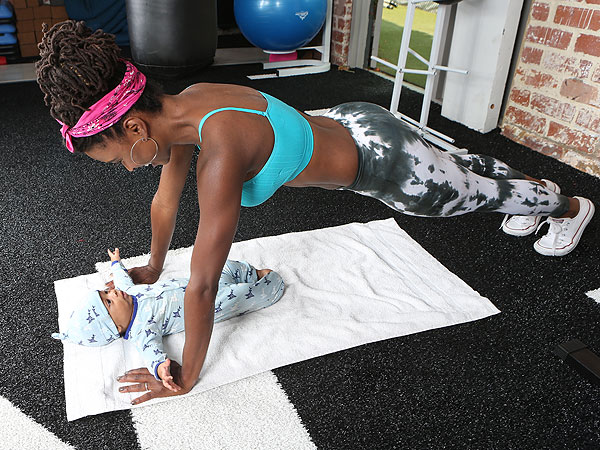 FameFlynet
Shanola Hampton sure knows how to multitask in new motherhood!
The Shameless star, 39, spoke with PEOPLE about her self-motivated plan to get herself back into shape after giving birth to Daren "Doc" O.C., now 3 months old.
"I hit the gym as soon as I could after giving birth," says the actress, who has been married to husband Daren Dukes since 2000.
"Most importantly, I worked out until the day I gave birth," she adds. "Staying in shape throughout the pregnancy made it easier to get back in shape."