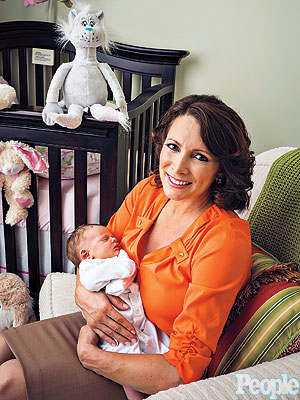 Brian Smith
Meet Sterling Diane Falconetti!
The baby girl, born June 25, is the newest addition to Olympic gymnast Shannon Miller's family. She and her husband, John Falconetti, are already parents to 3½-year-old son Rocco.
"She is our miracle baby," says Miller, 36, who battled a non-hereditary form of ovarian cancer known as a germ cell malignancy in early 2011.
The seven-time Olympic medalist, leader of the famed "Magnificent Seven" women's gymnastics team at the 1996 Games in Atlanta, underwent surgery to remove her left ovary and fallopian tube after her cancer diagnosis.
Although she preserved her eggs "as an insurance policy," prior to undergoing a grueling nine-week chemotherapy regimen, she was able to conceive Sterling, now three weeks old, naturally.
Read More