She's no wolf — Shakira's a tiger!
"I'm one of those tiger moms, who is all the time looking for help and information online and researching and reading. It's not easy to be a mother," the singer said Thursday in New York City during the Fisher Price's Happy Factor Panel, which focused on the challenges of early motherhood.
And while this tigress — mom to sons Sasha, 9 months, and Milan, 2½ — has been a coach on The Voice and been honored by President Barack Obama, parenting threw the mom of two for a loop.
"It's one of the most difficult things I've done in my life," she explains. "I've been on the most challenging stages performing in front of really demanding audiences and I've been meeting with world leaders who sometimes make you a little bit apprehensive, but nothing has made me so self-conscious as being a mom."
She adds, "Every day I wonder if I'm doing the right thing. I just want to improve in the job, the hardest job on earth."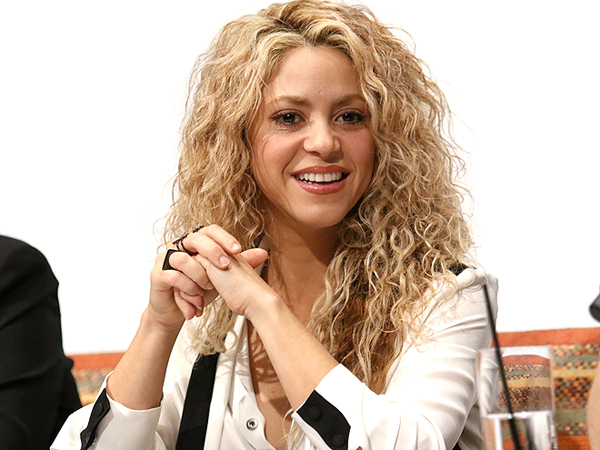 Greg Allen/Invision/AP