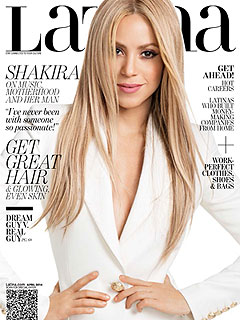 Courtesy Latina
Gerard Piqué may play soccer now but if things go according to Shakira's plan, he will one day be head coach of his own team.
The new mom tells Latina that the couple's son, 13-month-old Milan, will hopefully be a big brother — sooner rather than later.
"If it weren't because of my music projects, I would be pregnant already," she says in the magazine's April issue. "I would love to have eight or nine kids with Gerard — my own [soccer] team."
And it seems as if convincing Piqué won't be a problem. The Voice coach, 37, says the two don't need to compromise much, considering they are the perfect match.
"We want the same things, we like the same things, we hate the same things," she says. "I have never been with someone so passionate in my life."