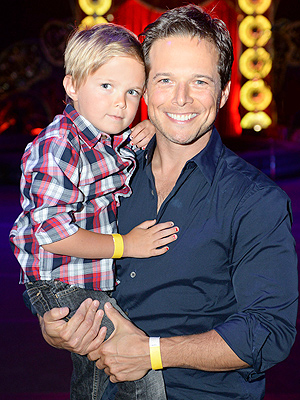 Feld Entertainment/Splash News Online
For Scott Wolf and his wife, Kelley, making their family an actual party of five by adding a third child was just a matter of time.
Up until the May arrival of daughter Lucy Marie, the couple's family planning had been successful — despite an unexpected age gap between sons Jackson Kayse, 5, and Miller William, 20 months.
"We knew that we wanted to start and that's when we had our first," the actor, 46, told PEOPLE while attending the Ringling Bros. and Barnum & Bailey LEGENDS event Thursday evening in Los Angeles.
"But the second one took longer than we thought it might, so that 3½-year split was a little bit more than we originally set out [for]."
So the Perception star admits to being more than a little stunned when his wife opened up a very specific dialogue one morning.