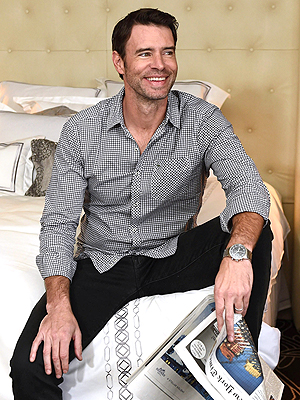 Jordan Strauss/Invision for Charisma/AP
Now that Scott Foley is a dad to three little ones, he admits giving each kid enough attention isn't easy.
"The two older kids are a little jealous of the time we have to spend with the baby, so we're trying to spend as much time with them as we can," Foley told PEOPLE at Charisma's Breakfast in Bed in Beverly Hills on Wednesday.
"Then the baby cries. You're always going back and forth … with three, we're outnumbered."
Foley, 42, and wife Marika Dominczyk welcomed son Konrad three weeks ago. The baby boy joined big brother, Keller, 2½, and sister Malina, 5.
The older kids do love their new big sibling roles — especially Malina.
"She holds him. It's so amazing," Foley shares. "It's really sweet."