Having a child changed everything for Steve Howey and Sarah Shahi.
"We used to go on vacations all the time, but then suddenly Sarah was pregnant," the Shameless actor tells PEOPLE of life prior to son William Wolf's birth in 2009. "All our energy was going to the baby."
But when the couple welcomed twins Violet Moon and Knox Blue last March, they felt a little more prepared for what was in store.
"It is not easy, but all three are beautiful babies," says Howey. "We're a very close-knit family, just bigger."
Shahi, 36, gave birth to Violet (who is the older twin by two hours) and Knox at their Sherman Oaks, California, home — a decision the couple made after watching a documentary called The Business of Being Born.
"You have more control during a home birth and with hospital births, there is a system in place and we didn't like the whole system," Howey explains. "[Sarah] did not like the idea of being injected with stuff and having a c-section."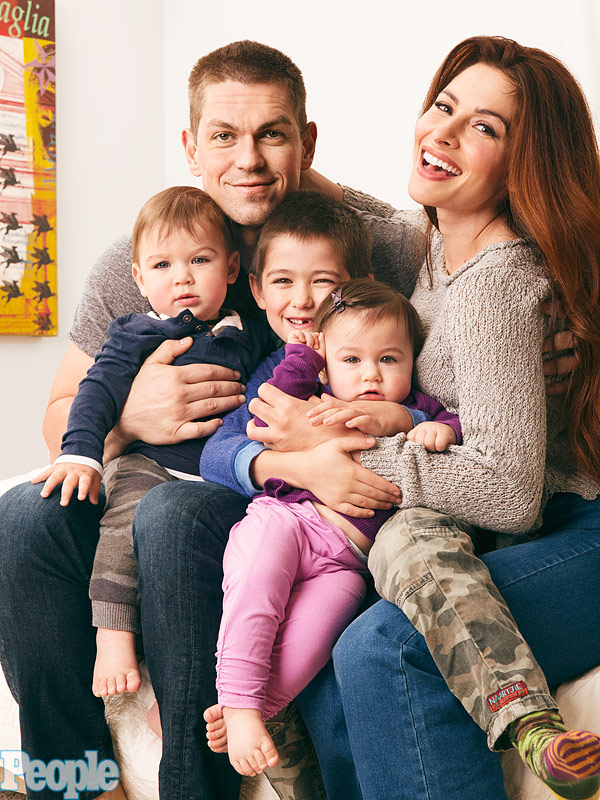 Christa Renee