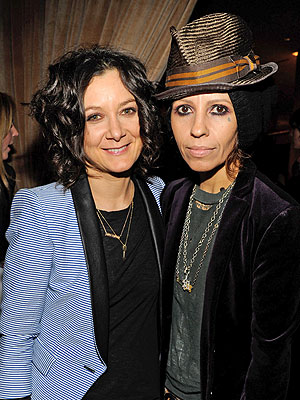 Kevin Mazur/WireImage
A family affair at its best!
In the months leading up to the birth of their first son, Sara Gilbert and wife Linda Perry could not have thought of a better time to embark on another thrilling adventure together.
​
"​What better time to do it​?" Perry, 50, tells PEOPLE about the motivation behind their children's album, Deer Sounds, out Sept. 18. The pair are releasing a first listen of the song "Wake Up Wake Up Wake Up" exclusively with PEOPLE Friday.
​"​When Sara got pregnant and we realized we were having a child​ — n​ow he's 6 months old​ — ​it seemed pretty appropriate.​" ​​
The couple, who welcomed son Rhodes Emilio last February, ​didn't come up with this idea on the whim.