Sandra Bullock was blindsided on Mother's Day!
The actress admits Monday on The Ellen DeGeneres Show that she spent the day crying thanks to her son Louis.
"It was all happy tears. I just cry at anything now," the Minions actress, 50, says. "I didn't [give birth to him], but I feel hormonally."
The 5½-year-old — who insists on adding that extra half to his age, jokes Bullock — started her morning off with a sweet serenade.
"He sang me a song that he wrote … I didn't have the heart to tell him he plagiarized," she jokes. "[The song goes], 'There was a mom I love so much and Sandy was her name-o.' "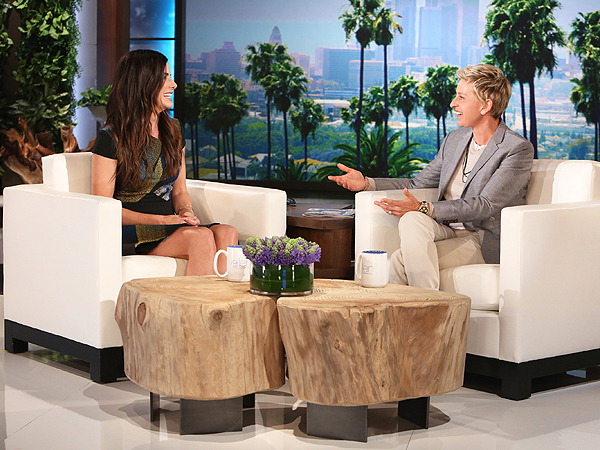 Warner Bros.