Sandra Bullock and her son have very different ideas of what an appropriate Halloween costume is.
Bullock stopped by The Tonight Show with Jimmy Fallon on Wednesday night, where they talked about what Bullock, 51, and her 5-year-old (we mean 5¾, of course) son Louis had planned for the holiday weekend.
While Bullock says that Louis was planning to go trick-or-treating as a Ninja Turtle, a "classic" costume as Bullock explains, he had a very different idea when it came to picking out his mother's look for the night.
"We usually match, but this year he sort of deviated off the matching," Bullock says, revealing that Louis chose a "Slutty Batgirl" costume for his mother.
"It was like the most inappropriate thing," she recalls. "You know how there's regular Batgirl, and then there's the ones for those moms that like to really turn it out? Like a little leather skirt, and the boots that go over the knee, and a bustier?"
"I'm not going to be wearing that," she jokes.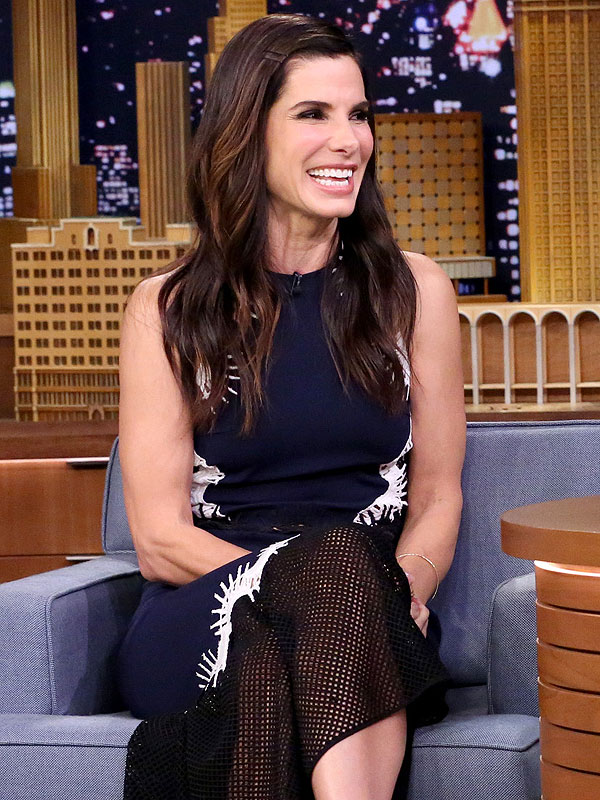 Douglas Gorenstein/NBC