Happy birthday, Josselyn!
On Saturday, Samantha Harris invited friends and family to celebrate her elder daughter's 7th birthday with a Pocahontas-themed pool party at her home.
Guests enjoyed an inflatable water slide, where Harris's husband, Michael Hess, stood waiting for the kids to come down — daring them all to get him wet.
"Michael, fully clothed, stood at the end of the water slide taunting the kids to try to get a big slide down and splash him," Harris tells PEOPLE exclusively. "And then one kid after another drenched him!"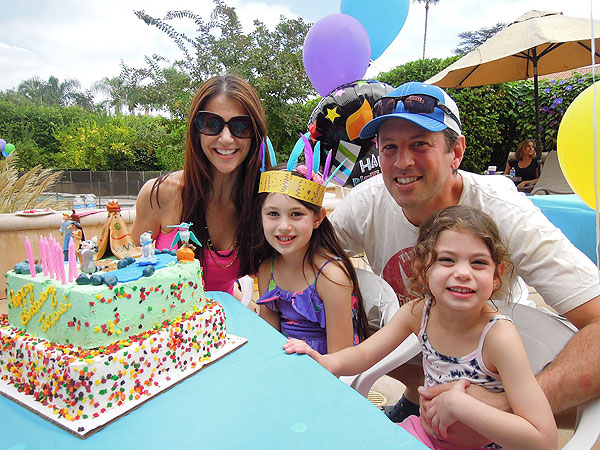 Courtesy Samantha Harris