When it comes to daddy duty, Ryan Reynolds isn't afraid to get his hands dirty.
James, the actor's daughter with wife Blake Lively, recently came down with her first fever and, after a call into the pediatrician, it was up to the new parents to keep track of their 9-month-old's temperature.
"I was told that I needed to check her temperature through the rectum," Reynolds, 38, said Monday during an appearance on Live with Kelly and Michael.
"I was like, 'No. Can't be.' There's a mouth, there's an armpit, there's got to be something [else]."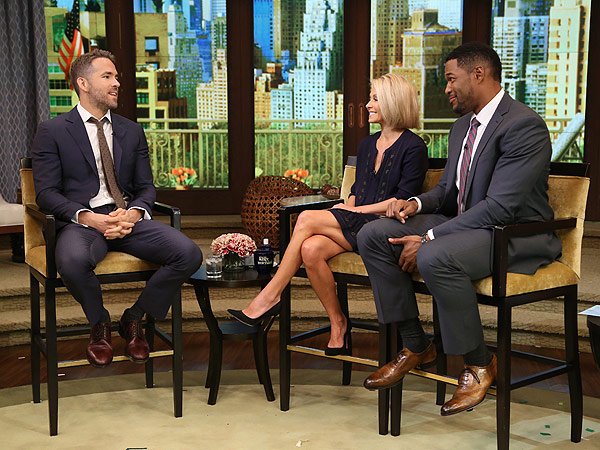 David M. Russell/Disney ABC