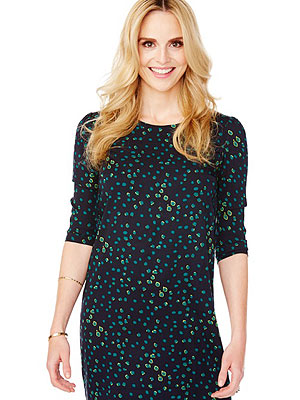 Courtesy Rosie Pope
Rosie Pope knows all about the perfect pregnancy.
Not only is she a mom-of four — Pope and husband Daron are parents to Bridget Monroe,  10 months, Vivienne, 2½, Wells, 3½, and J.R., 5½ — but the British born entrepreneur has also designed her own maternity line, created a kiddie clothing collection and is the mastermind behind MomPrep, her prenatal and postpartum education studios.
So with so much experience, it only made sense to turn to Pope, 35, to find out what exactly an expectant mama needs to get through a (stylish!) pregnancy during the winter months.
From a luxe lotion to a cozy topper, check out Pope's top five mommy-to-be must-haves below!