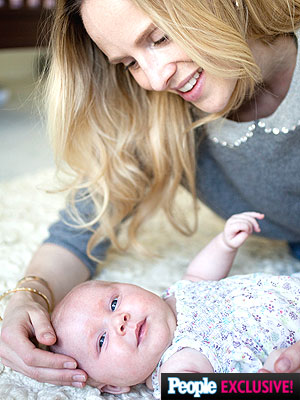 Bentley Waters
From Pregnant in Heels to a mama of four!
Rosie Pope debuts daughter Bridget Monroe in a sweet series of exclusive pictures for PEOPLE.
Dressed in a floral romper, the blue-eyed 10-week-old shows a hint of a smile while her doting mama only has eyes for her little girl.
In a second shot, Pope and her husband Daron pose with their happy handful — Vivienne, 2, Wells, 3, and J.R., 5½ — for a family photo.
"We feel so blessed and the rest of our brood are so excited to have another baby in the house," the maternity designer turned motherhood guru previously told PEOPLE.
Read More