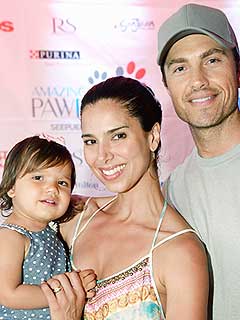 Gustavo Caballero/Getty
Roselyn Sánchez knows how special it is to have siblings and she wants her daughter, Sebella Rose, 2, to experience what that's like in the near future.
"I don't want Sebella to be an only child," the Devious Maids star, 40, tells PEOPLE. "I come from a big family and I don't know if it's because I grew up with so many brothers, but I do want her to experience what it is to have a sibling."
She continues, "So I would love to have one more soon … I hope it happens!"
Sánchez, whose little girl just celebrated her second birthday at playplace The Coop in Studio City, Calif., adds that she'd ideally love to welcome a son as her second child.