These days, Rosamund Pike really knows how to make an impression.
As mom to 10-week-old son Atom, the actress has had to balance breastfeeding her baby boy while still keeping up with her busy career — especially during awards season.
"I am just taking him around with me," Pike, 36, said during a Thursday visit to The Ellen DeGeneres Show.
"It has a very interesting effect on people because they don't expect it. I'm turning up to meetings because what do you do — you're a mom and you got a baby who needs to eat."
And the Gone Girl star — who's up for Best Actress for her role in the film — says her adorable entourage doesn't go unnoticed. "I turn up [to meetings] and they're like, 'Oh, your baby's here,' " she jokes. "I'm like, 'Yeah, yeah he is.' "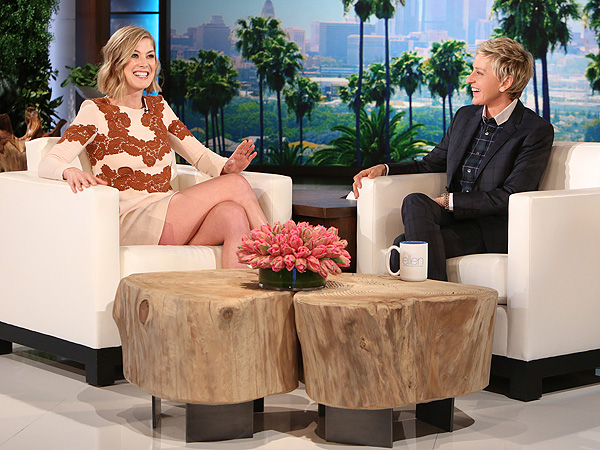 Michael Rozman/Warner Bros.