As one of Marvel's most valuable leading men, Robert Downey Jr.  frequently uses his superhero connections for good. He visits fans at children's hospitals, invites special guests to attend movie premieres with him, and the Captain America: Civil War and Iron Man star seems happy to share his wares with his own kids, including son Exton, 4.
When PEOPLE caught up with Downey Jr. and his Civil War rival Chris Evans (a.k.a. Captain America) recently for a lively chat about finding humor in their superhero status, Downey Jr. revealed that he's a big Captain America and Chris Evans fan, something he shares with his son.
"I was tucking my boy in last night when he fell asleep and I put a Captain America blanket on him," Downey Jr. told Evans.
"Did you?" Evans asked in disbelief.
"Yeah, so that's the last time I saw your face," Downey Jr. said. "Keeping my kid safe."
Altogether: "Aww."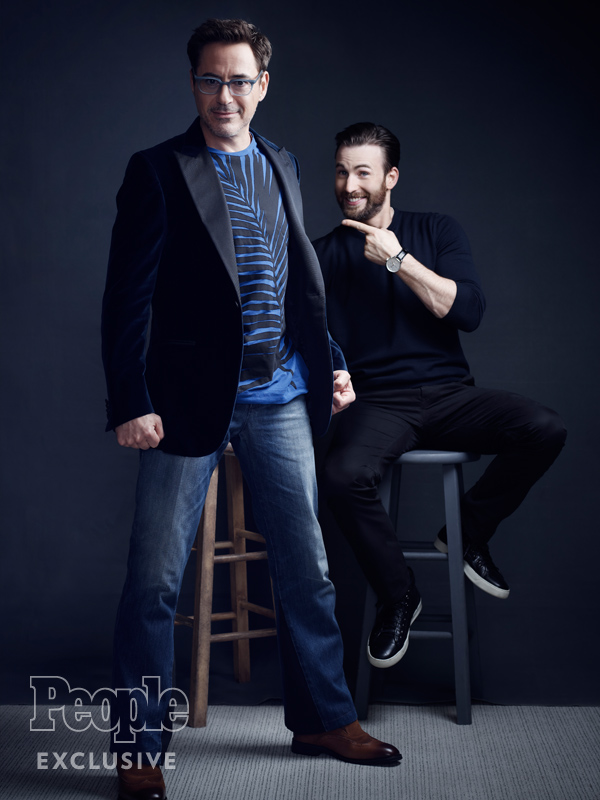 Robert Trachtenberg