It's a boy for Renee Oteri Maynard!
The Bachelor alum, 35, and her husband Bracy Maynard welcomed their second child together, son Alex Jay Maynard, on Wednesday, Aug. 10, she confirms to PEOPLE.
"I was four days overdue with this guy!" she tells PEOPLE of her 7 lbs., 9 oz. "squishy, wrinkly love," whom the couple will call AJ.
"He's a happy and healthy little dude, looks just like his daddy," Oteri Maynard tells Entertainment Tonight.
"The name was decided after birth, which is something we have never done before. Let's just say there was a minivan on the line. Serious terms," she jokes.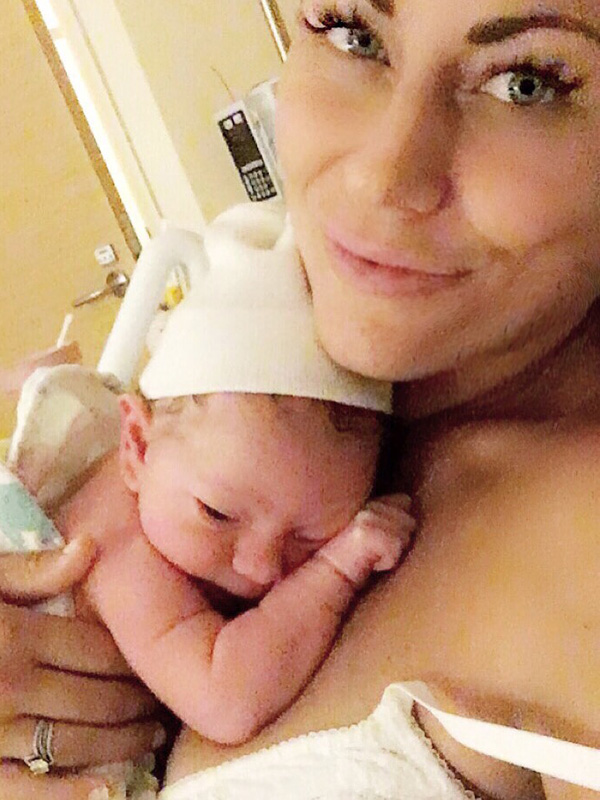 Courtesy Renee Oteri Maynard