Break out the blue confetti: Renee Oteri is expecting a second son!
The former Bachelor contestant and her new husband, Bracy Maynard, revealed the sex of their baby on the way during a gender reveal party on Saturday.
"We knew we wanted to do something special for our friends and family," Oteri tells PEOPLE exclusively. "It felt like New Year's and the Fourth of July combined … but a thousand times more exciting!"
Oteri, 32, and Maynard used a party popper for the big reveal, with guests cheering as blue pieces of paper rained down on the couple.
"Everyone, including ourselves, had such an adrenaline rush," she says. "This definitely beats balloons or a color-filled cake."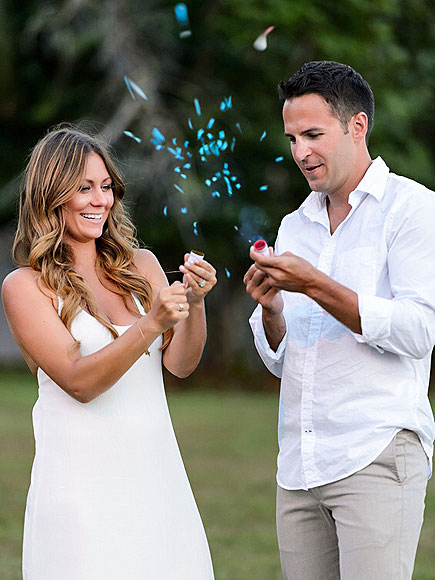 Naomi Chokr