The stork is, once again, visiting former Bachelor contestant Renee Oteri Maynard.
On Monday, the mother of two took to Instagram to announce the news with a silhouetted photo of herselff showing a visible baby bump.
"Bumpin' Here we go AGAIN!:) #SuperPsyched #BabyNumber3 #Sleep #WhoNeedsItAnyway #ItsWayOverrated #InstaPreggs #SummerBaby #Silhouette #SoLucky," Maynard, 34, captioned the pic.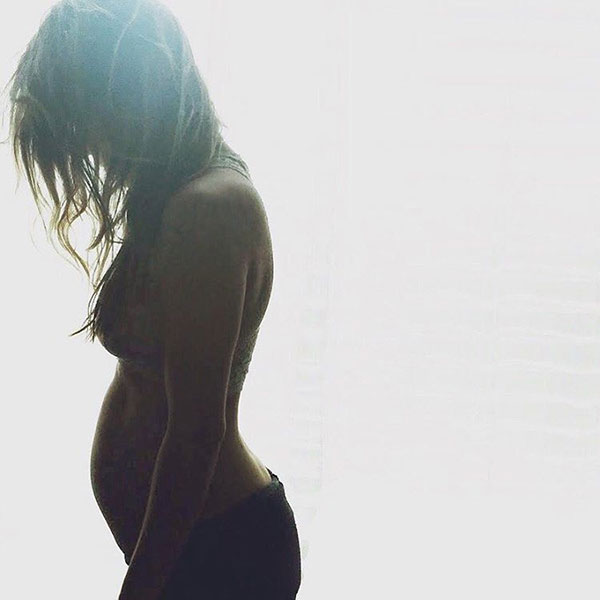 Renee Maynard Instagram