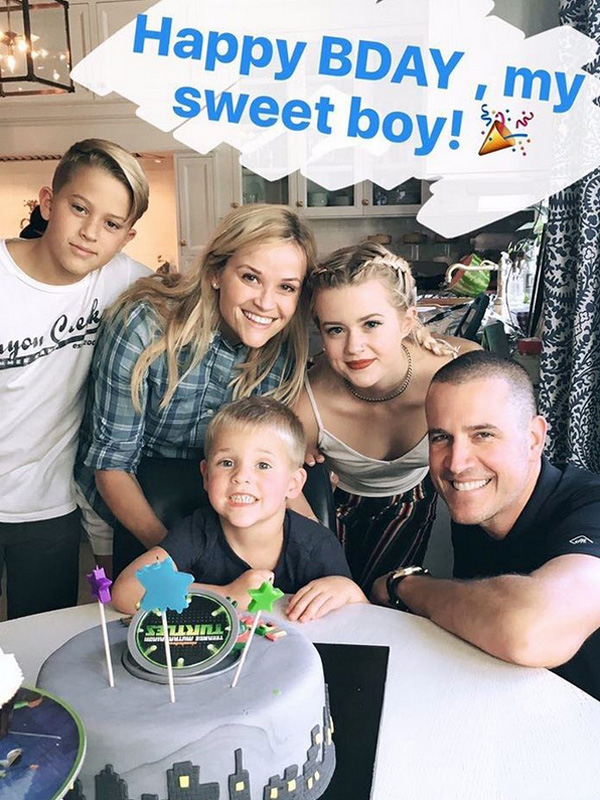 Reese Witherspoon/Instagram
Happy birthday to the newest member of the Mutant Ninja Turtles, Tennessee James!
Reese Witherspoon celebrated her youngest child's upcoming fourth birthday with a Teenage Mutant Ninja Turtle-themed party over the weekend.
On Sunday, Witherspoon, 40, took to Instagram to share some photos from her preschooler's big day. And while he officially turns 4 on Tuesday, the Witherspoon-Toth family were ready to party.
"Celebrating someone VERY special's birthday today!!! (Two hints: he is a #NinjaTurtles fan and this is his cake…) #TMNT," the mother of three wrote in a post, sharing an image of the themed confection.