She may be the designer, but it's Rebecca Minkoff's girlfriends who had her baby bash in the bag.
On June 7, good friends and family showered the handbag connoisseur and her husband Gavin Bellour with love to celebrate the August arrival of their baby girl, whom the couple's 2½-year-old son Luca Shai has nicknamed Gouda. And the outdoor affair was anything but cheesy.
Held in Brooklyn, the brightly lit "magical" space was filled with fresh flowers from Hops Petunia Floral and Cristina Lozito and pops of gray and soft purple decorations.
"I knew nothing before I arrived so walking in to Fitzcarraldo and seeing all the surprises, friends, family and decor was just amazing," Minkoff tells PEOPLE of the chic coed fête, which was put together with the help of Rock Paper Scissors Events.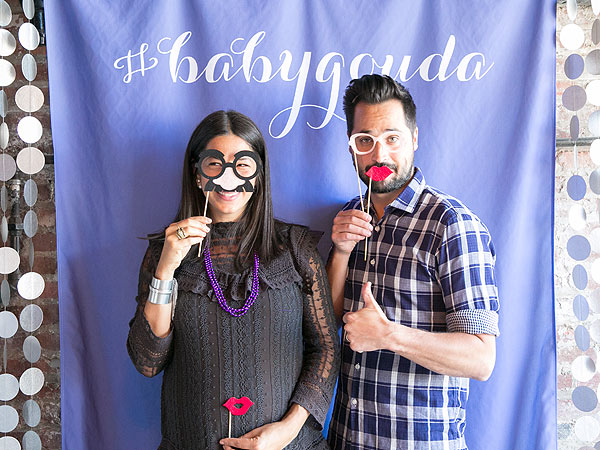 Sara Wight