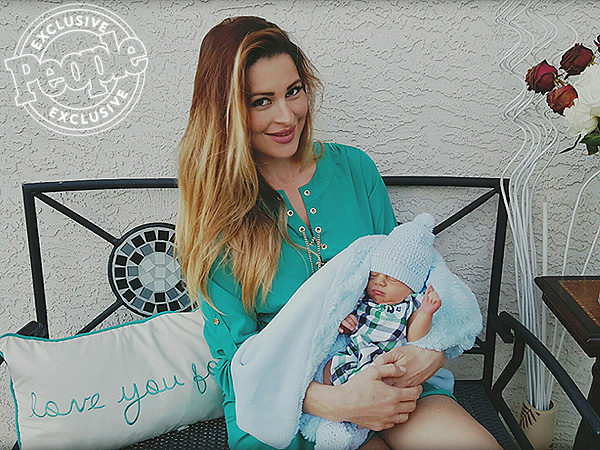 Courtesy Elissa Slater
Elissa Slater was a fan favorite on Big Brother 15, but now the reality star is focused on being mom to a set of brothers at home.
"Our new lives have been so blessed," the yoga studio owner and fitness and nutrition specialist tells PEOPLE of welcoming son Forester Bruce Elijah, who was born on Sunday, Sept. 11, weighing 6 lbs., 11 oz. He measured 20.5 inches long.
"My delivery was so calm and wonderful. It was a dream," says Slater, 30, who followed in her sister Rachel Reilly's footsteps to compete on the CBS reality competition show in 2013.
"My mom, Rachel and my husband [Brent, 42,] were all in the delivery room to watch Forester's birth. I went into labor about an hour after picking Rachel and [her 5-month-old daughter] Adora up from the airport, so Forester waited for his aunt before making his appearance!"