It's a boy!
Ernie and Cindy Halvorsen, who ran away with the Amazing Race's million-dollar prize in 2011, welcomed their first child on Wednesday, Oct. 22, they confirm to PEOPLE exclusively.
Maverick Zhang Halvorsen was born at 4:25 p.m., weighing in at 6 lbs., 10 oz., and was 19½ inches long.
Baby Maverick was delivered with the help of a midwife at Prentice Women's Hospital in Chicago.
"Baby Mav, the world is waiting for you," says Ernie, 32. "Live in the along."
Adds Cindy, 33: "We are unbelievably in love with our little guy and excited about our next amazing adventure!"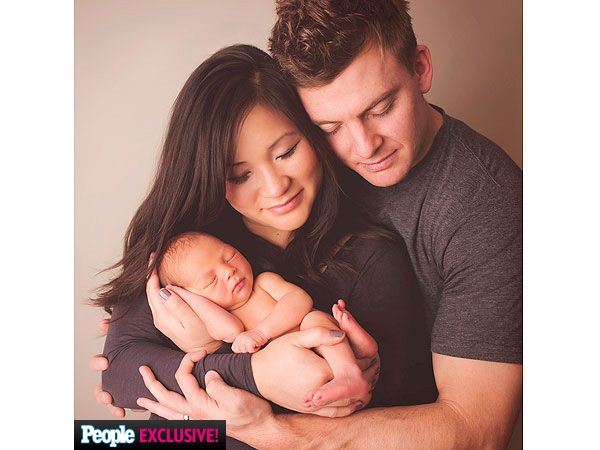 Stephanie Kelley Photography