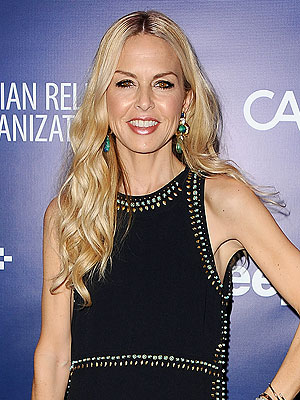 Jason LaVeris/FilmMagic
She may get to work with big stars like Jennifer Lawrence and Sofia Vergara, but celebrity stylist Rachel Zoe says it's her little ones that truly make her smile.
"I haven't had a bad day since my first son was born," Zoe told PEOPLE at Sean Penn's Help Haiti Home gala on Saturday. "Honestly, every day is heaven."
Zoe, 43, and husband Rodger Berman are parents to sons, Skyler Morrison, 3½, and Kaius Jagger, 1, which sounds like quite a handful when you're also juggling your own career and marriage. So how do they handle it?
"Weirdly enough the kids actually help you keep it together. It is chaos, but they just check you all the time. No matter what, you're Mom," she says.
According to Zoe, being a mother is her main focus in life right now — and her hard work is clearly paying off.