Rachel Bilson wrapped her CW show Hart of Dixie earlier this year, but her daughter, Briar Rose, is keeping the actress on her toes.
"She's very busy," Bilson told PEOPLE at No Kid Hungry's Dinner to End Childhood Hunger at The Four Seasons in Los Angeles on Wednesday.
When asked if her baby girl is active, she doesn't hesitate to answer. "Literally, she might be an Olympic gymnast next month. She's crazy," jokes Bilson of Briar, who celebrates her first birthday on Oct. 29.
When Briar isn't reveling in her active lifestyle, she enjoys more scholarly pursuits, like reading. "She is very well-read," says Bilson. "She likes all books. I'm telling you, she's like Belle from Beauty and the Beast."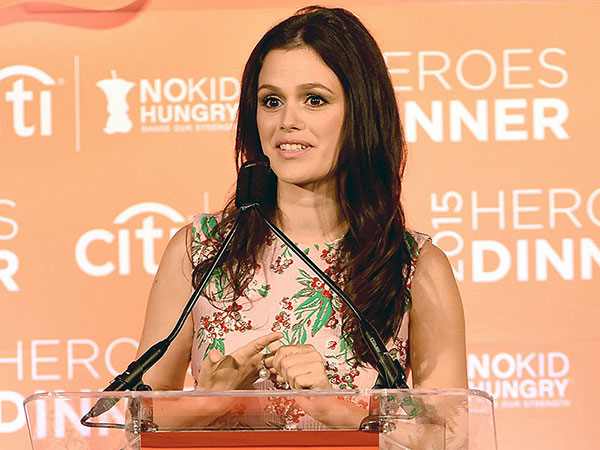 Getty