When you hear the name "Charlotte," sweet images of Prince William and Princess Kate's newest addition may come to mind, but Sarah Michelle Gellar isn't about to let the new royal baby steal her princess's spotlight.
In a cute Instagram post on Wednesday, the actress, 38, gave a sneak peek of her 5-year-old daughter's outfit for school — and it's fit for a princess!
And Charlotte Grace shares more than just a name with Princess Charlotte.
The pair both have princes for fathers: Prince William and Freddie Prinze, Jr.!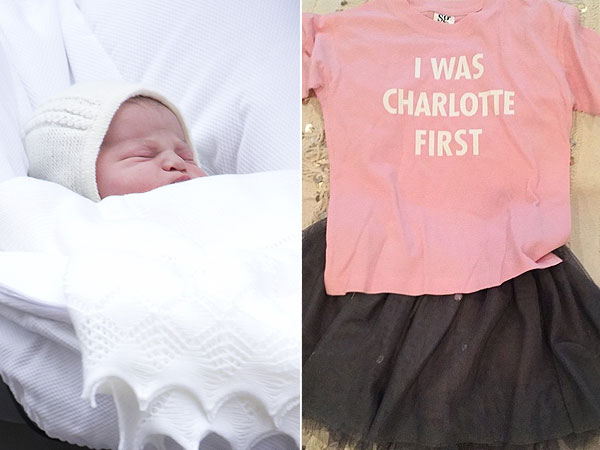 Julian Parker/UK Press/Getty; Courtesy Sarah Michelle Gellar. Left: Princess Charlotte