Look who's back (and pregnant!) — it's Poppy Montgomery.
Best known for starring as Samantha Spade on Without a Trace, she's back as Det. Carrie Wells for the third season of Unforgettable, airing Sundays at 9 p.m. on CBS.
The actress is expecting her second child — a boy! — with husband Shawn Sanford in the fall. The couple are already parents to daughter Violet Grace, 14 months.
Montgomery is also mother to son Jackson Phillip, 6½, from her previous relationship with Adam Kaufman, as well as stepmom to Braydon, 8, and Haley, 11.
She can be found on Twitter @PoppyMontgomery and Instagram @therealpoppymontgomery.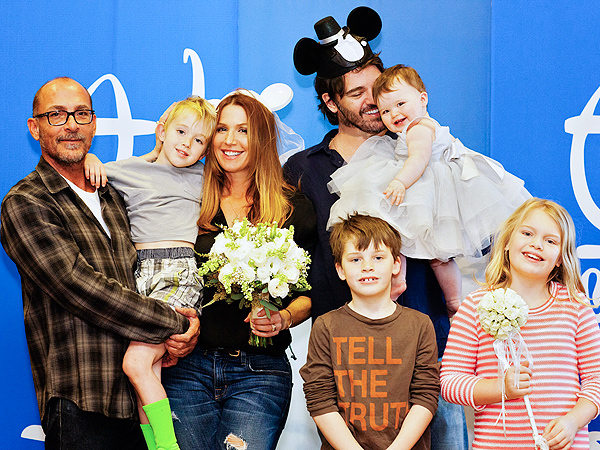 Our Disney wedding photo! Jackson being held by his godfather, David, me, Shawn holding Violet, Braydon and Haley – Courtesy Poppy Montgomery