By adding a baby to her real-life "Family Portrait," Pink got a whole new lease on life.
"I have lived a lot of life in a very short time, and you get hardened a little bit — you get jaded, you build up walls. And when you see this little kid, and you get to watch them through infancy to toddler to little person, it's amazing," says the singer, who opens up about her UNICEF ambassadorship appointment in this week's issue of PEOPLE.
Pink and her husband Carey Hart are parents to 4-year-old daughter Willow Sage.
"You see how you were. When you watch this bundle full of love and light that's untarnished and untainted by heartache and any of the numerous things that change you, it's very healing. It's a miracle," adds the star, 36.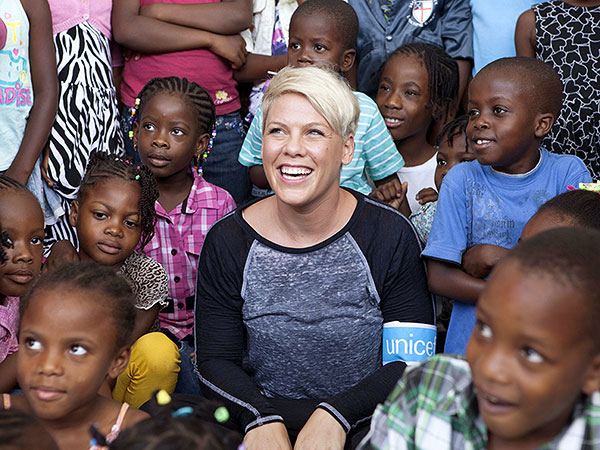 Michael Crook/UNICEF