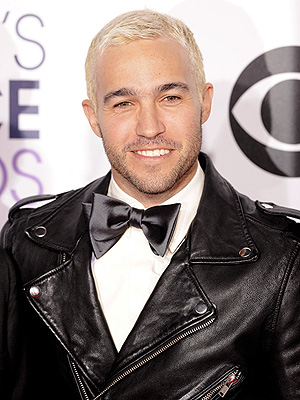 C Flanigan/Getty
Nothing forces you to grow up quite like having a baby — just ask Pete Wentz.
"When you have kids, you have to take into account that they're real people and need to see their parents, and you've got to figure out how to make that lifestyle work," the Fall Out Boy rocker, whose new album, American Beauty/American Psycho drops Tuesday, tells PEOPLE.
"In order for us to have kept doing the band, we needed to grow up a little … I think we've done a pretty good job with it so far."
Three of the alternative band's four members now have children, and Wentz says the trick to making it work for his brood is traveling with the family.
"There are cribs backstage now; they're Pack 'n Plays, actually," the bassist, 35, says with a laugh. "My family's pretty nomadic. We're able to move around, and that's the only life that my kids have grown up with, so I think it's somewhat normal. It's pretty fun. There's nothing like a bus to put a kid to sleep: It's really dark, and the engine's really loud."