His name says it all: Pete Wentz's son already has blessed his parents.
With the Fall Out Boy bassist out on the road with his band in the days leading up to baby boy's birth, the couple were hoping their son would hold out on making his big debut until Wentz, 35, was back in town.
On Aug. 20, Wentz and girlfriend Meagan Camper welcomed Saint Lazslo.
"I think at some point, the name Saint came up because we thought he'd be a saint if he waited to arrive until his dad was home from tour, and he did," the couple tell PEOPLE exclusively. "The name suits him."
As for Camper, 25, it's been a smooth transition into motherhood. "Meagan is a natural mom and it's amazing to watch her with him," Wentz, who assisted in the delivery, says.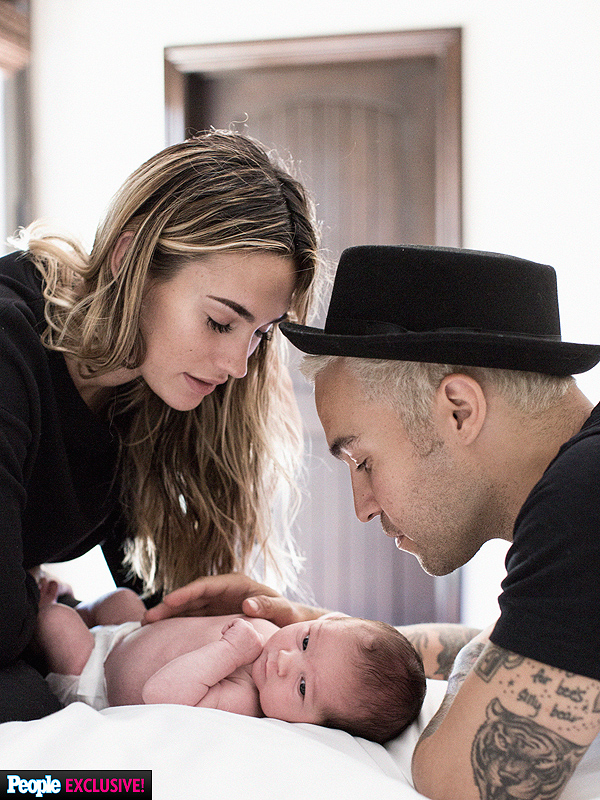 Pamela Littky