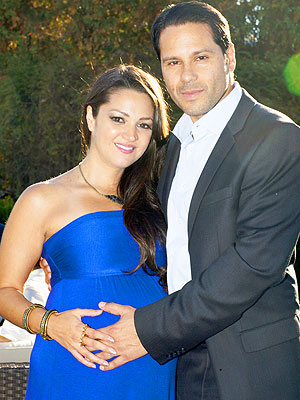 Me and my husband! Courtesy Paula Garces
Thanks for welcoming our new celebrity blogger, Paula Garces!
Widely known for her role in the Harold & Kumar franchise, the actress currently stars in Lifetime's new hit show, Devious Maids, as well as All My Children and Warehouse 13.
In addition to acting, Garces, 39, is the mastermind behind the first Latina superhero video game, Aluna.
Already mom to daughter Skye, 21, Garces is currently expecting another baby — a son!– with husband Antonio Hernandez in November.
You can find her on Facebook, Instagram and Twitter @paulagarces1.